Fire Museums in the VISITING FIREMAN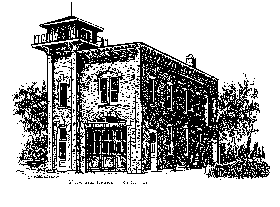 Every year the VISITING FIREMAN publishes an updated list of Fire Museums from across the world annually. Currently there are over 360 museums listed.
When traveling you will find the address and telephone numbers of the museum in the book. In addition we publish a brief, detailed description of the museum, contents, and focus to give our fellow buffs an idea of what they will find at the Fire Museum.
Fire Museums are not exclusively old fire stations, or big public facilities. Often times fire museums can be found in the most unlikely places. The history of the fire service has played an exceptionally important part in the development of this and other countries worldwide. As time permits please take a moment to visit these unique places of honor, and learn more about the history we cherish.
Today's equipment and people are tomorrow's history. Stop in today!
With our Electronic Access you can recommend a new fire museum for the VISITING FIREMAN. Click on the following link, and select Recomend a Fire Museum link .
Don't Delay....
Get your Museum listed in the VISITING FIREMAN now!
Click Here for the Paper Museum Listing Form