Classified & Swappers Ads in the VISITING FIREMAN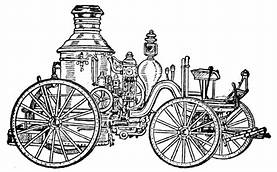 Classified Advertising
Every year folks who participate in the VISITING FIREMAN place classified ads for those unique firematic items they no longer need. Items for sale range from apparatus and apparatus parts to postcards, photos, and slides, and everything in between.
Need something special, give the classified ads a look. Got something special to sell, try the classified ads.
Ads cost $5 with a maximum of 300 characters including your name and address. To place an ad, just fill out that portion of your annual listing letter under "Classified Ads". Count up your words and you are all set.
Swappers Ads
Swappers ads are for those items you are willing to "SWAP" or "TRADE". Nothing for sale goes in this section. Swapper & Trade ads are limited to 300 words and incur a cost $3 per ad.
We reserve the right to reject those ads which do not meet this criteria or are from professional dealers.
All Classified or Swappers Ads entered on line when you log into your on-line listing are at no charge to you. Only paper submitted ads incur a cost.